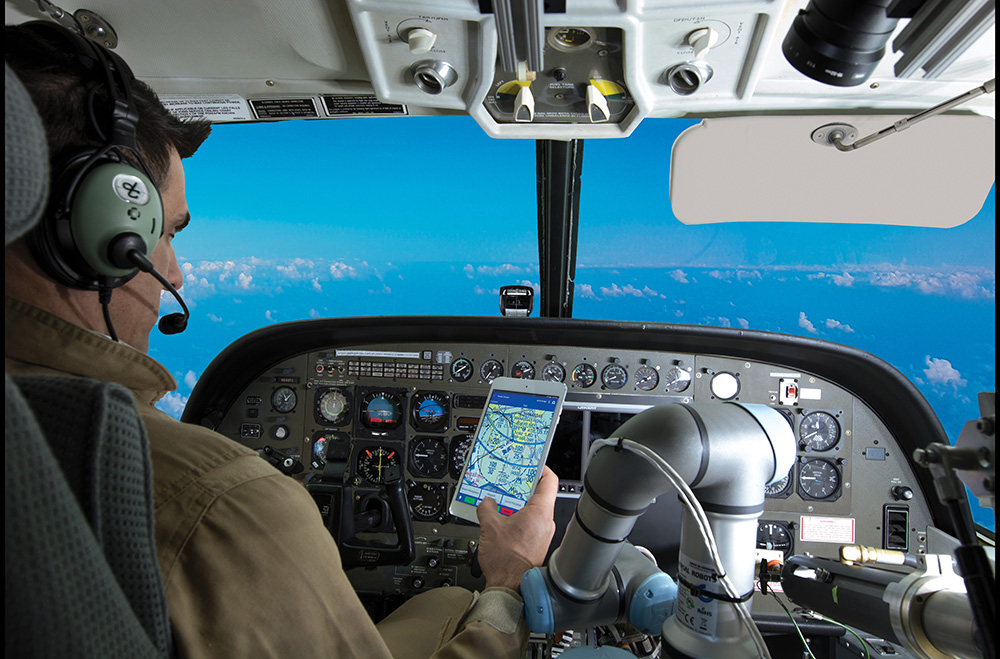 DARPA, the Defense Advanced Research Projects Agency, is researching autonomous co-piloting so they can fly without a human pilot on board. The robotic system — called the Common Aircraft Retrofit for Novel Autonomous Control (CARNAC) (not to be confused with the old Johnny Carson Carnac routine) — has the potential to reduce costs, enable new missions, and improve performance.
Unmanned aircraft are generally built from scratch with robotic systems integrated from the earliest design stages. Existing aircraft require extensive modification to add robotic systems.
RE2, the CMU spin-off located in Pittsburgh, makes mobile manipulators for defense and space. They just received an SBIR loan backed by a US Air Force development contract to develop a retrofit kit that would provide a robotic piloting solution for legacy aircraft.
Source: Robohub.